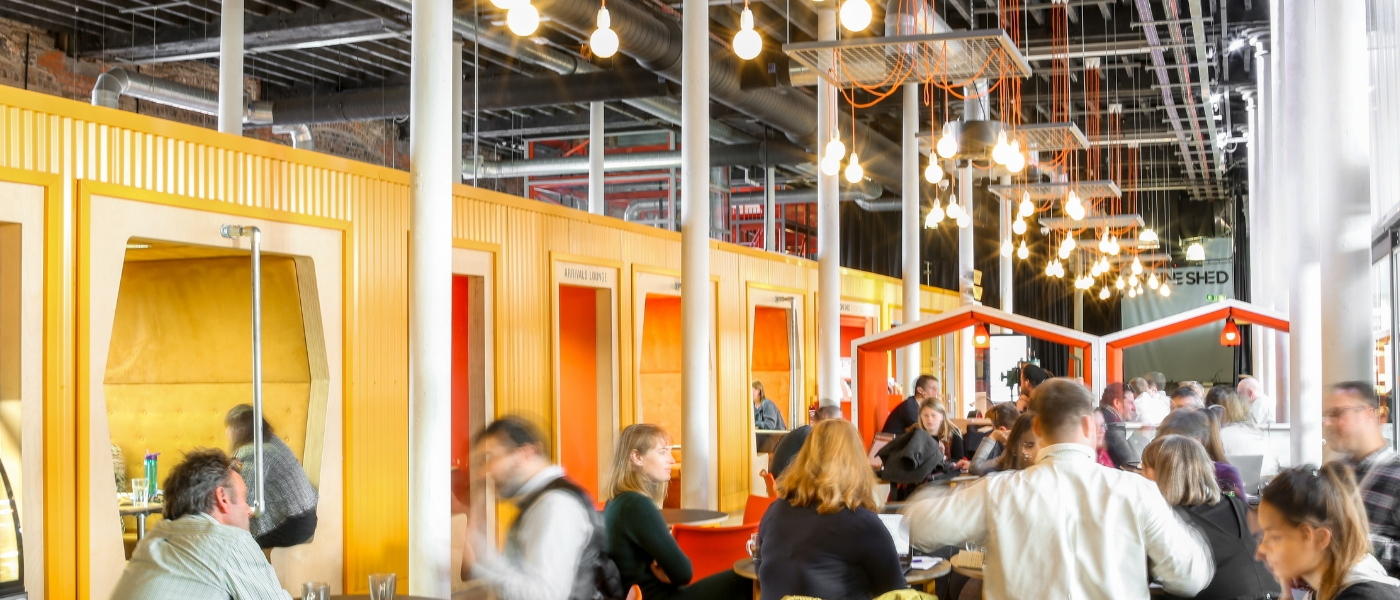 Innovative. Dynamic. Collaborative.
An event venue, office, and coworking space with a difference. Engine Shed generates income to run projects that deliver growth, inclusion, and sustainability for the economy and the next generation.
The enabler of exciting, creative collisions and connections.
Led by the University of Bristol in collaboration with Bristol City Council and the West of England Local Enterprise Partnership (LEP), Engine Shed is a hub where businesses, entrepreneurs, academics, social innovators, and corporates collaborate. Engine Shed showcases the strengths and innovations of the region by providing space, creating encounters, and running projects that inspire, enable, and challenge us all.
30,000

people visit Engine Shed for events and meetings every year

1,200

events happen at Engine Shed incl. conferences and formal dinners every year

64

partners work with us to deliver positive social and economic benefit

19

growth, inclusion, and innovation projects are underway at the moment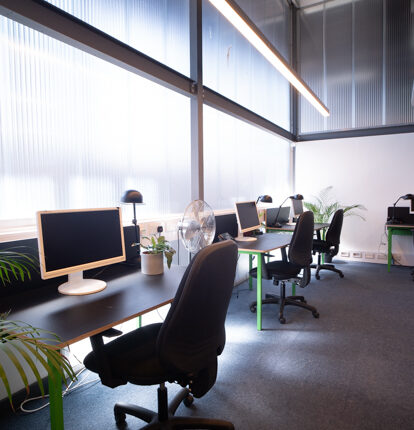 Our Spaces
Meeting rooms, Event spaces and Places to work
Choose from 8 spaces in one of Bristol's most iconic buildings, steeped in heritage and innovation. We have spaces to meet for a day or a week, rooms to host seminars, board meetings, training sessions, networking events, offices or desks and offices to work from.
Discounts available for residents, Lounge Members, charities, and meetup groups.
View our spaces
Members' Lounge

High quality work spaces

A vibrant, collaborative, and neutral working space, where a diverse mix of individuals and organisations connect

View Lounge

Event Spaces at Engine Shed

Running an event?

From tiered seating in the Junction and Boardroom workshops, to networking in the Lounge and product launches on Platform 14

View Events

Investment Activator

Increasing investment into the South West

Showcasing the great companies that have raised investment in the South West and attracting investors to the region

View Project
Featured
Events
Discover SETsquared

Calling all tech entrepreneurs! Come to SETsquared Bristol's open event to find out how the tech incubator can help grow your business. Open to all early stage tech founders in the UK.
View all Events
Who's at Engine Shed
Engine Shed hosts a strategic and actively curated mix of tenants and organisations, together with startups, scaleups and established businesses within the incubators and Boxworks development. We provide a neutral environment for a diverse mix of people to thrive and discover common interests, connections, and projects.