Bristol Technology Festival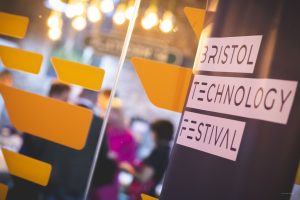 Engine Shed is proud to be one of the founding partners and ongoing community partners of Bristol Technology Festival.
Established in 2019, Bristol Tech Festival is the UK's largest and most connected regional tech festival, designed to support those working in the industry and celebrate the depth of the tech sector.
Now in its fifth year, the festival has become an annual highlight of the city's calendar, with a week–long programme of events to demonstrate the amazing technology and people in our region.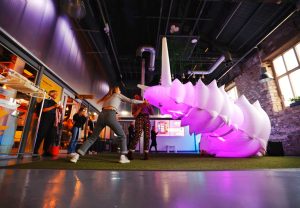 The festival is staged by techSPARK, a not-for-profit organisation focused on supporting and strengthening the South West tech and digital community.
techSPARK managing director Ben Shorrock said: "The purpose of the Bristol Technology Festival is to showcase and support the thriving tech ecosystem in Bristol and the South West.
"In Bristol alone, tech accounts for 36% of the city's high-growth businesses. These organisations operate right on the bleeding edge of what's possible; places and events like Bristol Technology Festival act as incubators for their creativity and innovation."
In 2023, the festival hosted 46 events, attracting over 3,000+ attendees and reaching almost 50 million people nationwide.
For more information, visit the Bristol Technology Festival website