Engine Shed Members' Lounge
Opening times
09:00 – 17:30 Monday to Thursday
09:00 – 17:00 Friday
The Members' Lounge is a vibrant and collaborative working space with a high quality café for a diverse mix of individuals and organisations to discover common interests, connections, and projects. Perfect for informal meetings, it hosts an exceptional network of academics, entrepreneurs, innovators, business leaders, and professionals, all on the Bristol Temple Meads precinct.
The space has a mix of booths, pods, tables, and sofas, with superfast WiFi making it the perfect environment to connect with the right people.
Access is available on a pay-as-you-go basis for non-members (£3.80 per hour/ £20 per day).
If you require more frequent access to our Members' Lounge, Engine Shed Membership may be more suitable for you. View our Membership packages and apply for membership.
Join the Members' Lounge
If you'd like to join the current 25 organisations who network and collaborate together in the Members' Lounge, apply today.
Apply now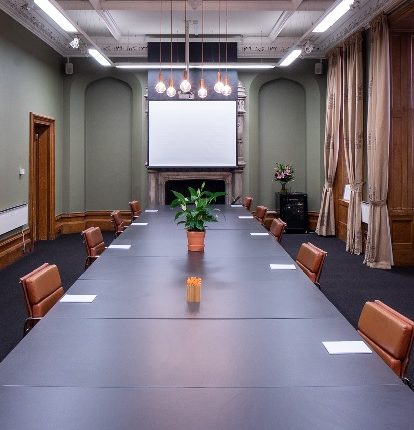 Members receive 25% off meeting room hire
PRIVATE MEETING ROOMS
Our private meeting rooms provide the perfect place for meetings, with options for theatre, seminar, or boardroom style seating as well as breakout or networking spaces
Book