Engine Shed Events
A full list of events hosted or supported by Engine Shed can be found here. Engine Shed runs a variety of events and sessions that are open to the public, either in the Junction and Member's Lounge, or at partner venues, including 'in-Residence' services for those looking for financial or property advice. We also support a range of partner events on important topics and opportunities.
Quarterly Investment Briefing

Time: 12.30 - 2.15pm Location: Engine Shed

The Quarterly Investment Briefing is an opportunity for investors and enablers of investment to come together to network, share and learn. At this final event of the year, we will hear from Silicon Valley Bank and Huboo on how 2021 has unfolded for them and for the investment market more widely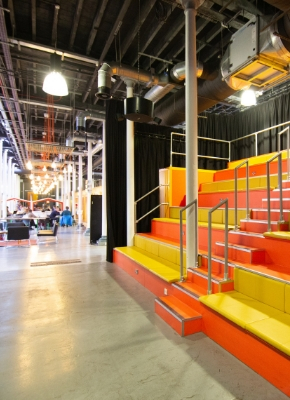 Use our spaces
Running an event?
If you're looking for a space to host your own event, Engine Shed has a range of options to suit just about anything. From tiered bleacher seating in the Junction, to workshop and seminar spaces in the boardroom, dinner or networking in the Members' Lounge, to product launches and demos at Platform 14, we've got your needs covered.
View our events spaces
Public events hosted by Engine Shed
Events that are being run by external organisations, held at Engine Shed will be updated here regularly.
More events from our friends and partners