The aim of Engine Shed's Community Partnership is to support diverse networks to access mainstream business.
Why?
Because we recognise that companies with more culturally and ethnically diverse executive teams are 33% more likely to see better-than-average profits, and companies in the top 25th percentile for gender diversity on their executive teams are 21% more likely to experience above-average profits. (McKinsey Report 2018).
Large corporates looking to improve diversity can become a Community Partner; we will connect you with a community partner/s in the region to work together, which at the same time enables the community partner to access a space that they would otherwise not normally get access to.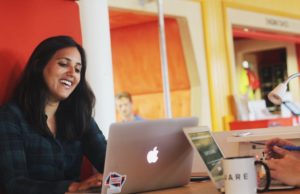 Benefits
Support corporates in their CSR mission.
Supporting the membership of a community organisation and its members to access the benefits of Engine Shed.
Facilitated introduction and connection for you with the community partner/s.
Access for 20 of your staff to the Engine Shed Members' Lounge.
Logo branding on our Lounge glass wall, alongside 20 high profile business networks, academics and corporates.
Partnership announcement via Engine Shed's marketing channels.
Company partner logo on Engine Shed's website.
If you'd like to find out more, see our Community Partnership 2022 deck.