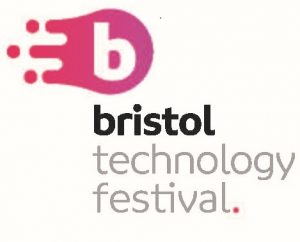 This year's Bristol Technology Festival will go beyond simply talking about issues with tech sector diversity.
We know that technology is the world's great enabler, capable of improving lives for all.
In the UK, the tech sector is growing around three times faster than the wider economy, contributing approximately £200 billion a year. The past 10 years have seen the number of unicorn companies (those valued at $1 billion or more) grow tenfold from eight to 81.
Meanwhile, the country's start-up and scale-up ecosystem is valued at approximately £585 billion – more than double that of Germany. But despite the industry's riches and economic power, awareness needs to improve and action still needs to be taken to tackle glaring diversity challenges.
In short, the sector remains a domain that is largely controlled by white males.
A study published by Tech London Advocates (TLA), UKBlackTech and TLA Black Women in Tech found that although diversity is improving, more needs to be done to make a real difference – 53% of black IT professionals believe firms have yet to take the necessary steps.
Meanwhile, of the £5.3 billion venture capital investment made into tech firms in the first four months of this year, less than 0.5% was invested in all female led businesses.
Providing a platform at Bristol Technology Festival
Bristol Technology Festival is an annual showcase created to bring together events, people and communities to share, learn and explore the technology developed in our region.
Our theme for 2021's festival is 'changing the face of tech', with the emphasis on taking tangible action beyond simply talking about a lack of diversity.
Of course, raising awareness of these challenges is critical to action being taken, but taking action itself generates awareness and can inspire others to follow suit – at this year's Bristol Technology Festival, we want to bring together organisations ready to inspire change.
We believe a great place to start is to showcase the diversity of careers available to a huge catchment of professionals with specialisms in different disciplines.
Indeed, there are an enormous number of roles and careers that exist in our ever-expanding sphere – from being a software developer or cybersecurity analyst to providing business services such as HR and marketing, there is more to technology than some may be led to believe.
Bristol Technology Festival are leading from the front with their recently announced work experience scheme for aspiring content creators in collaboration with Bristol based communications agency Purplefish. This will present opportunity for those over 16, covering photography, videography, and writing.
In addition, the festival organisers will be launching the SHIFT Diversity Database with the ambition to amplify underrepresented voices in tech & digital. The database is a platform for an initial 50 underrepresented individuals who have an interest in public speaking and becoming a role model for their industry. Event coordinators will be encouraged to capitalise on the list to ensure their line-up is inclusive. There will be an application process to join the database with news to follow.
Get involved
Beyond showcasing the enormity of job opportunities, we want to bring together businesses and share ideas on how to further improve diversity in the tech industry.
We are putting the power in your hands. Our mission is to create a platform that enables groups to run and promote tech events under the banner of Bristol Technology Festival, providing the support and guidance to help you make a difference.
If you have an idea for an event you would like to host, get in touch to see how we can turn it into a reality.
We are also looking to build on our already fantastic group of community partners, without whom this event would not be able to run.
For a flat fee of £500, you can join the likes of Softcat, Deloitte, BusinessWest, Natwest, Engine Shed and isl Recruitment and many other partners who represent the backbone of the event – if you wish to join this partner network, sign up here.
With the countdown to the showcase well and truly on, we cannot wait to welcome you again and build on the success of the festivals held in 2019 and 2020.
Spread across five action-packed days (October 10-15), Bristol Technology Festival is ready to serve as the springboard for positive change.
For general enquiries about running an event and/or getting involved, send as an email at: hello@TechSPARK.co 
Engine Shed is a partner of the Bristol Technology Festival.  Find out more about this initative here.