Guest blog by Mark Curtis
"I can't imagine a future that wouldn't include a partnership with Engine Shed, be that virtual or physical."
From its centre at Engine Shed over the last eight years, boomsatsuma has established its position as an award-winning independent educator and built many relationships across Bristol.
boomsatsuma is currently relocating to new facilities to support more divergent courses and greater student numbers but plans to maintain ties with Engine Shed which has been central to its success.
Mark Curtis, co-founder of boomsatsuma states:
"Engine Shed was important to our development, giving an inspirational environment for our students to learn in, alongside many of Bristol's creative professionals. It was fantastic to be part of such a collaborative partnership that helped shape the experience of students from across our region.
"I'm sure we'll continue to work together, as there are many touchpoints, not just in the creative sector but also our immersive technology space as it continues to develop. I can't imagine a future that wouldn't include a partnership with Engine Shed, be that virtual or physical."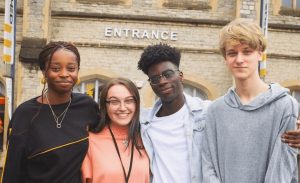 Engine Shed was the hub for boomsatsuma's digital and creative college level 3 diploma courses, expanding from 15 students on arrival, growing to 160 students studying Creative & Digital Media, and Games VR VFX.
Mark continues:
"Being based at Engine Shed was a great opportunity for students to be around the city's CreaTechs and become a part of Bristol's creative community.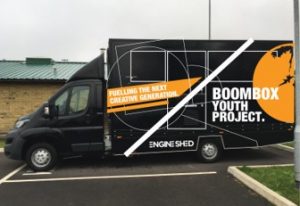 "The contemporary facilities offered plenty of options including breakout rooms that were used for students to present virtual presentations, open days and special guest talks at the Junction event space. We also led the Engine Shed on Tour project, as part of Engine Shed's Diverse Workforce for the Future initiative, to inspire young people in digital and tech careers across the region."
boomsatsuma is now moving on to pastures new including The Tobacco Factory and most recently, The Leadworks, as a result of launching new degrees such as their BA (Hons) Visual Effects Degree.
There are still spaces available for boomsatsuma degrees for September 2022 entry – apply now