The Investment Activator Programme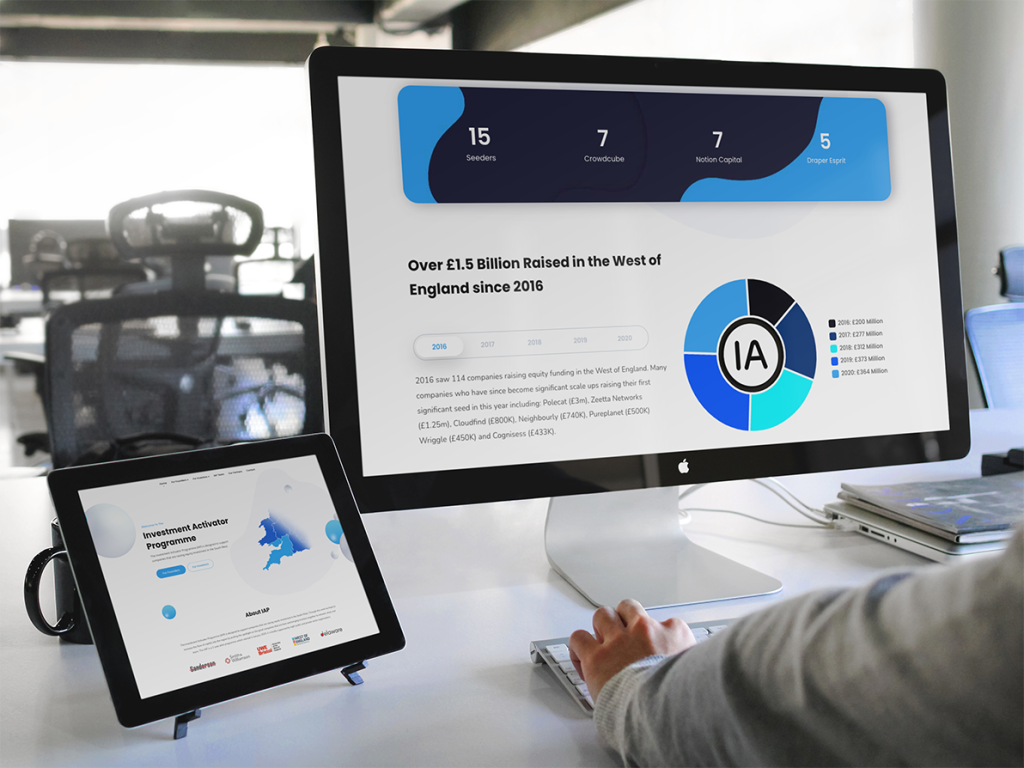 Since Engine Shed opened in 2013, we've had a focus on the investment agenda – particularly access to investment for growing businesses in the South West of England.
The problem we hope to solve
With companies receiving 9 x more equity investment in London, there is more work to do to reduce the barriers to growth in the region.
It takes a UK founder 6-8 months on average to raise investment, and only 11% of VC investment goes to female founders and 0.24% to founders of colour.
Only 14% of scaleup companies access equity investment – and whilst equity isn't the answer for everyone, we believe that building the equity ecosystem will benefit the scaleup community more widely.
What we are doing
In 2019, we launched the Quarterly Investment Briefing, a quarterly series to bring investors together to network, share and learn, alongside a newsletter to 300 investors. We also partnered with techSPARK to support Silicon Gorge – the number one pitch competition in the region.
In 2020, we designed a 2-year pilot with techSPARK which resulted in the creation of two Investment Activators, Briony Phillips and Abby Frear, to become go-to leads for those seeking investments, and to run events and newsletters.
In 2021, the Investment Activator Programme (IAP) was launched, designed to support companies and investors to increase the flow of equity investment in the South West.
Since the programme was launched, its:
Run 75 investment events
Published and promoted 311 articles about funding & investment on TechSPARK.co
Supported 450+ companies to access investment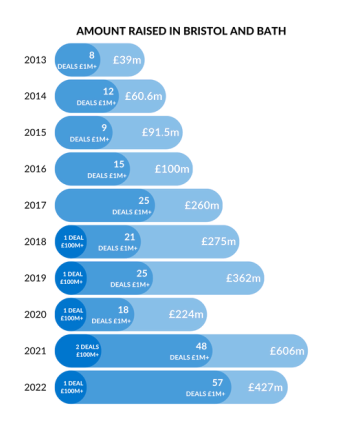 What progress we are seeing
In 2021, European Venture Capital firm Atomico reported Bristol was third in Britain behind London, Birmingham and Manchester for number of deals. But the city went on to drop out of Atomico's top 20 European rankings in 2022.
The community collectively has a shared focus on increasing the diversity of both investors and investees. There have been a number of programmes to this effect, and a growing community of successfully funded female founders.
The number of Venture Capital firms in the regions outside London remains limited. A new £200 million South West Investment Fund by the British Business Bank is due to launch in 2024. It will deploy £50m over three years across the north of the South West region (i.e. Bristol and Bath), which has the potential to unlock greater investment.
Capacity in the early-stage investment scene is limited, with the need to unleash the full breadth of high-net-worth individuals and introduce and educate the next generation of angel investors.
More about the Investment Activator Programme
IAP is supported by both public and private sector organisations: Engine Shed, Rocketmakers, Sanderson, TLT, UWE Bristol, UKC3 and West of England Combined Authority.
For more information, visit the IAP website or download the IAP Report 2022