At Engine Shed we are proud of the varied and diverse partners we work with to run projects that support sustainable and inclusive economic growth. One of those partners is Catch22, a programme run by Barclays that supports people aged 16+ as the overcome the different barriers for entering the workplace.
Jake Ronaldson, Account Manager at Catch22, is based at Engine Shed and shared with us his thoughts on why it is the perfect location for their work in the sustainable employment sector.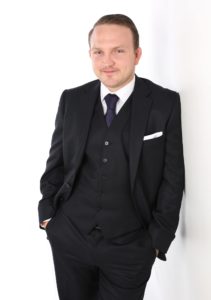 Jake said:
"Engine Shed was created to generate and encourage innovation through collaboration and networks, and that's is exactly what it does!
I work for Catch22 on the Barclays 'Connect with Work' programme, which is aimed at supporting over 16s who are facing barriers into sustainable employment. Our customers come from very diverse backgrounds and the design, layout, and atmosphere at Engine Shed puts our customers at ease straight away.
We can set up our meetings in a wide range of locations within Engine Shed from small one to one spaces like the Nooks, to larger areas in the Members' Lounge, or in meeting rooms if more privacy is required. This variety of options helps us to support our customer's needs whether they have mental health issues, physical disabilities, social anxiety, a lack of confidence, or other challenges.
My role as Account Manager is to work with employers, offering advice and support to help their business expand its workforce and increase diversity. I am a strong believer that diversity breeds creativity, which will in turn benefit all businesses. Supporting these individuals will increase a company's employee retention rate and the loyalty of their team, resulting in a more profitable, supportive, and creative business.
The collaboration space at Engine Shed has allowed me to network and meet a wide range of businesses across varied industries, resulting in lots of valuable new connections. This has also allowed me to introduce potential employees in an informal manner, resulting in open and transparent conversation about how both Catch22 and the employer can support these workers.
In my short time here, I have managed to meet with a large number of industry leaders, which has resulted in us working to create innovative new projects to help increase diversity in a wide range of industries, while at the same time supporting the long-term unemployed into work.
Overall I have found Engine Shed to be the backbone of our success at Catch22, and I would recommend this space to everyone from small, early-stage start ups to larger organisations looking for additional options for their workspace."
Engine Shed has a number of Coworking opportunities available to organisations and individuals, and our Members' Lounge offers a range of benefits for businesses, ranging from our diverse community, and the connections we facilitate. You can learn more about using Engine Shed here.