Never miss a story: sign up to our newsletter and follow us on LinkedIn.
WTPN, the West of England's foremost post-16 education and skills network, has moved into Engine Shed following new contracts to improve the skills system in the West of England.
WTPN's new contracts include Temple Quarter – Recruit Differently, a collaborative project with the University of Bristol and community partners to link local apprenticeship opportunities to the Temple Quarter and centre of Bristol areas. It has also been awarded a contract by the West of England Combined Authority to run Apprenticeship Roadshows to inform and advise parents and carers about apprenticeships.
With over 20 years' experience developing a network of education and skills partnerships with further and higher education providers across the Bristol and Bath city region, WTPN is delighted to see this growth and new home for WTPN.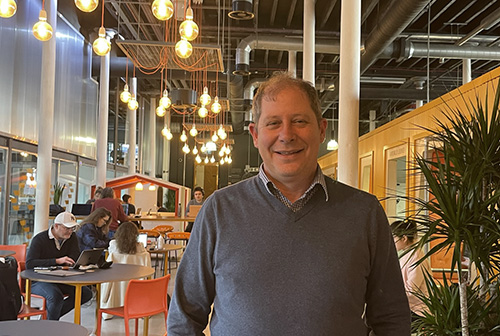 Alex Richards, Director of WTPN, said: "We're delighted to be developing a partnership with the University of Bristol and its hub, Engine Shed.
"We recognise the impact that Engine Shed has had on the region, and its mission 'to stimulate inclusive economic growth by supporting business and inspiring young people to get involved' is aligned to the work we do. We feel like it's two complementary organisations joining together to create even more impact, we couldn't be happier."
Mike Paton, Director of Engine Shed, said: "University of Bristol's involvement in the region's Share to Support scheme has to date seen £220,000 gifted to support 24 apprenticeships. This is making a real difference to recruitment in the region and Engine Shed is delighted to support WTPN, businesses and local government to ensure that people are skilled up to make a lasting impact in the community."
Further information about WTPN
WTPN has 40+ members delivering people and skills projects including training providers, local colleges, universities, awarding bodies, charities and not-for-profits.
WTPN's regional apprenticeship projects include:
The West of England Apprenticeship Service for Schools and Share to Support schemes are part of the 'Workforce for the Future' programme funded by the West of England Combined Authority and European Social fund.
Subscribe to our monthly newsletter for the latest news from Engine Shed.