At Engine Shed we are proud of the varied and diverse residents that share our coworking space, the Arrivals Lounge. Using Engine Shed's office and event spaces allows us to reinvest profit back into the local economy through our growth, innovation and inclusion projects.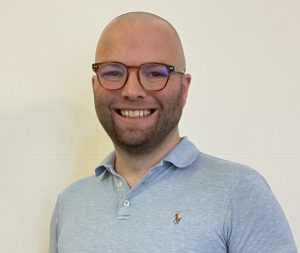 James Brown, Co-Founder and CEO of fintech startup Epic Impact, is based at the Arrivals Lounge with his growing team, 3 and counting, and shares with us his story.
What does Epic Impact do?
At Epic, we have a vision of a world where every time we spend money, we have a positive impact on humanity, nature and environment. Our first step to achieving this is to motivate consumers to switch to ethical and sustainable products. To do this we have built a mobile app that consists of a directory with over 800 ethical and eco-friendly brands, thus making it easier for shoppers to find retailers that share their values.
What differentiates us from other ethical shopping directories is our multi-merchant loyalty rewards platform. For purpose-led merchants, the Epic Impact rewards platform connects to over 550 e-commerce and ePOS systems – including leading solutions such as Magento 2, Shopify, Squarespace, WIX and WooCommerce – allowing them to build values-based relationships with new and existing customers in a matter of minutes, without the need for development. For consumers, once they have earned Epic Points for buying ethical and sustainable products, they can use them to do more good; whether that's to get money off purchases from other Epic merchants, donating to charity or contributing to carbon removal projects around the world, all of this can be done within the Epic Impact mobile app.
We've also just become a Certified B Corp, which we're very proud of.
Why did you join Engine Shed?
We moved into Engine Shed in October after three years of working remotely because the team was about to get bigger. As an early-stage company, the first wave of recruitment is a combination of excitement and anxiety – setting up payroll and pensions is an acquired taste – but ultimately it presents an opportunity to shape the culture of the organisation. The best way to do this is to spend time together, which is what prompted us to get coworking desks at Engine Shed.
I had been looking at London, Manchester and Bristol for our base; London was prohibitive for rental costs and Manchester, although a great city, feels like a corporate city, a London-light, which doesn't quite align with our community-centric ethos. This is something that Bristol oozes, from its younger demographic, the DNA to support local businesses and the commitment to be carbon neutral by 2030; oh, and the affordability certainly helped get our vote! As for Engine Shed specifically, its location right by Temple Meads Station certainly has its benefits for people visiting, but more importantly I have a 90 minute commute from Dorset, so didn't want far to walk once getting to Bristol!
How did you hear about Engine Shed?
In a previous life I've worked with start-ups and Local Enterprise Partnerships so knew of the growing start-up friendly scene in Bristol, specifically Engine Shed, but nothing beats personal recommendations, which I had from another Bristol-based fintech, Tumelo.
How have you benefited from joining Engine Shed so far?
It's early days but we are enjoying the flexibility of the coworking space to grow our team. Everything is here for what we need – networking, meeting spaces, events, location.
Engine Shed's parent company is the University of Bristol – have you worked with the University?
I haven't directly but one of our new team members, Ellie, studied both her undergraduate and postgraduate degrees at the University of Bristol.
How can Engine Shed continue to help you going forwards?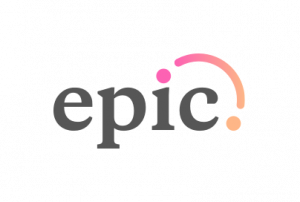 Definitely through the power of its community.
From a product perspective, we will soon be releasing the Beta version of our app, so we are looking for people to test the app. If anyone is interested in joining our user research community, please talk to us.
We are also in the middle of raising a seed round of £500,000, which we will close on the 25th February; if any ESG focused investors are reading this, please email investment@heyepic.world to enquire about access to our data room.
You're also an Entrepreneur in Residence at Royal Agricultural College – what do you get out of this role?
Three things:
My life goal is to own and re-wild a smallholding, so the learning and network available will be invaluable.
I enjoy nurturing ambition, so if my experience of founding or working with start-ups can help the next generation of business owners pursue their dreams, then I'd like to pass that on.
Finally, and most importantly, I think the voice of youth is the most important voice for innovation; I enjoy learning about how a generation, 20 years younger than myself views the world and what they see could be done to change things for the better. I guarantee, I am learning just as much, possibly more, from them than they are from me!
What advice would you give to other start–ups around sustainability?
The data is out there that businesses that have a social or environmental purpose at their core outlast and outperform their competitors over the long-term. So, although you might not be ready to commit to the actual certification process, make use of the publicly available resources on what to think about to become a B Corp. When your decision-making processes are centred about what good you can have in the world, you are more likely to naturally end up with a sustainable business model, in terms of both long-term business viability and impact on and around the planet.
Engine Shed offers a range of coworking options, whether you need a flexible desk space in a communal office, a permanent base, or an occasional meeting room to hire. Our spaces provide a place for individuals or small teams to work in the company of like-minded people, a stone's throw away from Bristol Temple Meads. Find out more here.