The University of Bristol's New Enterprise Competition is run by the Basecamp Enterprise team and supported and sponsored by SETsquared Bristol.
Every year the competition awards £35,000 to entrepreneurial students, staff and alumni, including pro-bono support and SETsquared membership.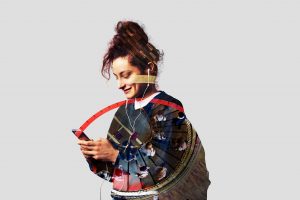 This year's final 10 Growth Stage Finalists have just pitched for £20,000. Winners will join a prestigious group of startups including current and previous SETsquared members, UltraLeap, Snap Vision, LettUs Grow, KETS and Actuation Labs, who were all awarded funding and are part of the 19-year tradition of celebrating and rewarding entrepreneurship at the University of Bristol.
Now it is your turn! View their online pitches and vote for your Peoples' Choice Award winner. The business with the highest number of votes by 12 pm on 6 May will win £2000 of additional funding.
With the support of SETsquared Bristol, this year the Basecamp Enterprise Team added a 5-month programme of support for applicants to the competition which included being matched with a mentor and exclusive access to SETsquared Bristol's Advisers-in-Residence. The extra support has been instrumental in helping build the confidence, networks and business acumen of the applicants. If you are interested in supporting the New Enterprise Competition through mentoring or sponsorship you can register your interest when you vote for your favourite finalist through the People's Choice Award.
Of this extra support Katie Martin, Student Enterprise Manager, said:
"SETsquared's support has always been instrumental to the New Enterprise Competition but this year the added layers of support has helped vastly increase the calibre of the applications and exceeded our target of gender parity of competition finalists. Last year's competition had no women founders, this year 7 of the 10 businesses have women founders or co-founders. Thank you to the whole SETsquared Bristol team with special thanks to Paul Forster, Community Manager, for the huge contribution he has made this year and for his on-going support."
Paul Forster, Community Manager at SETsquared, said:
"Being a judge for The New Enterprise Competition is a great chance to see what bleeding edge innovation is being commercialised in the University of Bristol community. We see enthralling and exciting propositions every year, which keep getting better, and I know this year they're not going to make it easy for the judges to choose our winners. It's a real privilege to be part of the journey all these young entrepreneurs are embarking on."