START is the new free initiative designed to take you from tech-based business idea to starting and scaling your own company. A West of England Combined Authority funded programme, led by the University of the West of England (UWE Bristol), in collaboration with University of Bristol, the University of Bath, Bath Spa University and techSPARK, the team are searching for budding entrepreneurs to elevate their idea to the next level.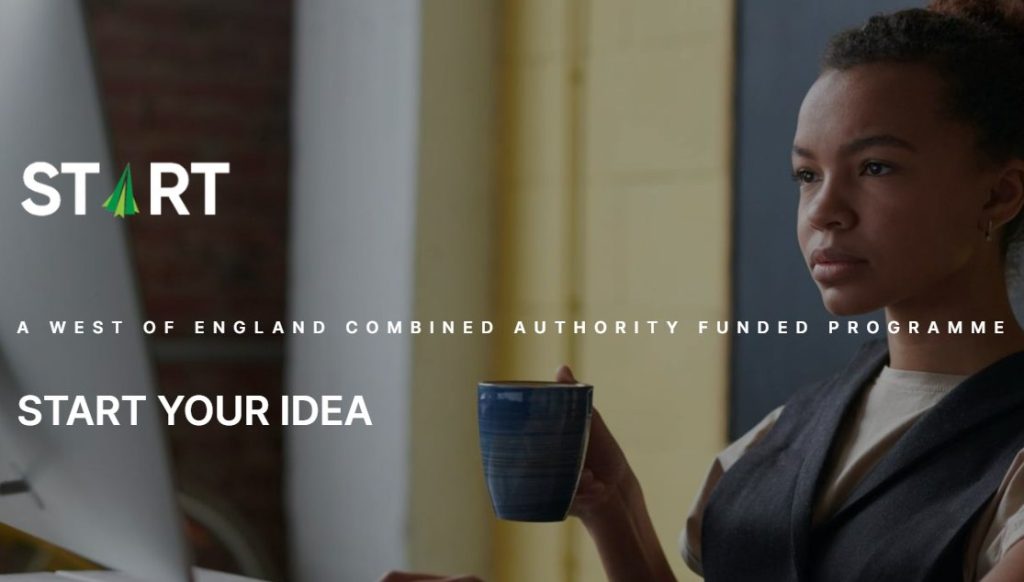 Particularly keen to hear from individuals in underrepresented communities and those living in rural areas, START is now accepting applications for the first cohort. The programme is looking for applicants who are at the 'just an idea' stage. If you think "START probably isn't for me", then the team definitely want to hear from you! You can easily register your interest on the START website today or give us a call on +44 (0)117 32 86238
The first cohort will be open to people wishing to register their interest from today with a half a day intro session in early March. After speaking to you and learning more about what you'd like to achieve, the START team will review your idea. You'll hear back shortly afterwards, but if you're not successful this time around, don't be discouraged. The START team is happy to provide all the support you need to keep developing your idea in time for the next round of applications. There will be 6 cohorts accepted onto the programme in total each taking place on a quarterly basis.
START is all about helping people in the West of England be successful with their technology-based ideas. If you're accepted onto the course START will deliver you 28 hours of intensive training, spread over six sessions, as one of 30 participants. You will be grouped with your peers based on your complimentary skills, and will receive bespoke support for up to 12 months. This will be supplemented by 1-2-1 mentoring and masterclasses from successful founders and experts, as well as additional learning material from a dedicated content library. Sessions will also be in conjunction with broader networking and learning events with people from across the startup community. There will be access to invaluable shared networks, resources, and investor activation to help you on your investment and growth journey. To round it all off, there will be follow-on support for programme alumni embedding them in the startup community, including the chance for strongest ideas to be awarded free early access stage incubation.

Modules include:
The Founder
Developing Founder Skills
The Idea
The Solution
The Plan
Mike Paton, Director of Engine Shed said: "We are really excited to be part of START. As the University of Bristol's enterprise hub, Engine Shed is committed to unlocking innovation and true sector representation through diversity and inclusion initiatives like this programme and we're looking forward to doing this in collaboration with the other universities in the region. We can't wait to see the START recipients grow and flourish as tech founders."
ABOUT THE PROGRAMME
START is a new and exciting pilot programme for the West of England region and will be delivered by a consortium of four universities: The University of the West of England, (UWE Bristol), The University of Bristol, The University of Bath, and Bath Spa University.
Led by UWE Bristol, partnered with techSPARK, the programme is funded by the West of England Combined Authority, and will provide a package of support and development for 150 pre-start and early formation tech/digital businesses across Bristol, South Gloucestershire, Bath and North East Somerset.
We support founders at the very earliest stages of their journey to give them a better chance of success, and through inclusive and equitable recruitment processes and programme design, we will seek to address the underrepresentation of tech founders who are women, disabled, and/or from Black, Asian and ethnically diverse backgrounds.
For more information contact
Ben Webb, Marketing Manager, techSPARK
benw@techspark.co
+447427 661 563