Guest blog by Briony Phillips, Investment Activator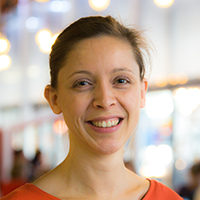 Over the last few years, the Quarterly Investment Briefing metronome has given me a rhythm with which to investigate and revisit topics ranging from angel investment to diversity and most recently, the availability of funds who invest in the South West.  As part of the Investment Activator Programme, the Quarterly Investment Briefing (QIB) is an event series designed to help investors network, share and learn – and to create an opportunity for them to discover great investment potential in the region.
So, at the QIB event last week, on Thursday 24 June (see video recording), we heard from three terrific lightning speakers (more on them in a moment) and discussed the progress that has been made with investment funds over the last 12 months. This time in 2020, I shared news of:
UWE Digital Innovation Fund (new rounds may be announced in future)
Cornwall and Isles of Scilly Investment Fund
Bristol and Bath Regional Capital's City Fund (impact investment focus)
WECA Business Innovation Fund (now closed)
WECA Trading Better Online (less a fund, more a grant to improve your online presence)
And in the absence of anything more local, I even talked about the multitude of funds available from the Welsh Development Bank which are attracting founders over the bridge.
But here we are, 12 months on in 2021 and we now have two local funds that are really worth talking about:
Newable and Bristol Private Equity Club have £10m from the British Business Bank Investments to deploy locally and outside London.
Science Creates Ventures have launched a new £15m fund to invest into deeptech companies.
Both these funds were announced in the latter part of 2020 and have already made a number of investments. After this scene setting and a swift celebration of investment fund progress, we heard from three stellar speakers around the theme:
Matt Penneycard, Ada Ventures
First, Matt Penneycard from Ada Ventures shared a behind the scenes tour of their fund and portfolio since launch in late 2019. Ada Ventures focuses their investments towards underrepresented founders working on businesses that are post product, pre traction and beyond. They have invested in 15 companies so far and hope to do a further 15 deals this year. To find out more about Ada Ventures, check out their website or Matt's talk at 10:37 in the YouTube recording.
Matt Hicks, Foresight Williams Technology Investment Fund
Our second speaker was Matt Hicks from the Foresight Williams Technology Investment Fund. Matt shared an overview of the unique value that the fund can offer by bringing together the technical engineering expertise of the Williams Advanced Engineering team and the investment expertise of Foresight. He shared a couple of practical examples of this in real life and offered an insight into their existing portfolio which includes local favourites Rovco, Open Bionics and Insphere. You can find Matt's talk at 33:00 and more on the fund here.
Sam Olof, Science Creates Ventures
Finally, Sam Olof joined us from Science Creates Ventures. Science Creates Ventures is one of three pillars in the Science Creates family – the other two being the Science Creates incubators (known as Unit DX) and their network of mentors and advisors. Whilst only launched in late 2020, Science Creates Ventures has already made a good number of investments and Sam highlighted their ambition that the location of a scientific discovery shouldn't negatively impact its potential for commercialisation. You can catch his talk at 48:30 and learn more from their website.
One last thing – in related news, we also celebrated the announcement of Science Angel Syndicate – a new angel group focused on deeptech companies and run by two local faces.
If you'd like to be included in the next QIB in September, do get in touch at briony@rocketmakers.com or briony@techspark.co
If you are an investor and you would like to receive the regular newsletter and event invitations for the QIB, please find more information: https://invest-southwest.com/for-investors/how-to-get-involved-locally/
And finally, if you are a founder, you are raising investment and you would like to submit your one-page proposition for the next event, please find more information at the bottom of this page: https://invest-southwest.com/founders/raise-investment/