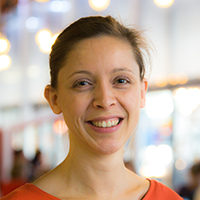 Blog by Briony Phillips, Investment Activator
Since the start of 2022 exactly 100 companies have raised equity investment and between them, that adds up to £441.5million!
But what does that mean for May? Well, in the last month ten companies in the South West raised a total of £34.5m in equity funding. Companies hailing from Cornwall, Cinderford, Dorset and Bristol all feature on the list and are delivering products and services related to the ocean, food, pensions and corporate social responsibility and much more. Of those 10 companies, 6 have announced their investment news publicly, so lets take a closer look at them:
Tumelo
Tumelo has raised $19m in a Series A round led by Treasury, the US-based Fintech venture fund run by the co-founders of Betterment, Acorns, and Say Technologies. Further investors include Legal & General (L&G), Fidelity International Strategic Ventures (FISV), Nucleus Adventure Capital, Lance Uggla, previous CEO of IHS Markit, and Jim Wiandt, founder of ETF.com. They join Tumelo's existing investors, including Jeremy Coller, CIO of Coller Capital and founder of the FAIRR Initiative, a collaborative investor network that raises awareness of the investment risk brought about by intensive livestock production.
Aegis Veterinary Technology
Truro-based Aegis Veterinary Technology is the latest company to secure funding from the Cornwall and Isles of Scilly Investment Fund (CIOSIF). Aegis is behind the ArriVet platform, which provides artificial intelligence-enabled location information and keeps the client up-to-date on where their vet is and when they will arrive. This is designed to reduce admin and improve the quality of service and safety for the vet, and gives the client more accuracy and transparency. The company has received a £125,000 CIOSIF equity investment as part of a £250,000 fundraising round, which includes £95,000 from SFC Capital.
Gone Wild Events
The founder of Gone Wild Events, the operating company of Gone Wild Festivals, has secured investment to develop the business. Trowers & Hamlins advised on the deal. Station 12, an investment fund that specialises in the sports, entertainment and knowledge sectors, will support the next stage of Gone Wild's growth journey in a bid to secure a "bigger and better festival" than the previous year. Gone Wild Festivals, with Bear Grylls, is held at Powderham Castle, Devon.
Good Sixty
Good Sixty, an ethical groceries company, has secured £1.5m of funding through GroVentive's investor network. With customers in London, Bristol, Leeds, Copenhagen, Malmo and many more cities around Europe, Good Sixty enables people to buy great food from multiple local retailers and have it delivered in a single delivery; supporting locals and being able to order from specialist retailers or producers nationwide and have it delivered next day.
My Emissions
Food tech start-up My Emissions has closed a £400k funding round to help meet its ambitions to reduce carbon emissions in the food sector with affordable food carbon labelling. Nathan Bottomley and Matthew Isaacs, who met while studying at the University of Cambridge, launched My Emissions in 2021 with a goal to reduce the carbon footprint from food through simple and clear labelling, while also creating an accessible service for cash-strapped challenger brands.
Neighbourly
Community investment platform Neighbourly has raised £1.6m in an accelerator investment round led by Guinness Ventures. Neighbourly will use the funding for hiring as well as brand and product development. The Bristol-based company is an investment platform that lets businesses contribute to verified 'good causes' by donating staff time, money, and excess products. This can be useful for businesses that have ESG targets to meet.
This article is written as part of the Investment Activator Programme (IAP) in the West of England. This programme is run by TechSPARK and is kindly sponsored by TLT LLP, delaware, West of England Combined Authority, UWE, Sanderson, Engine Shed and Rocketmakers. Find out more about the IAP here.
If you are an investor and you would like to receive the regular newsletter and event invitations related to investment, please find more information and sign up here
And finally, if you are raising investment for your business and you would like to submit your one page proposition for the next QIB event, please find out here