Our Let's Chat series shines the spotlight on our all-important stakeholders who form a vital part of Engine Shed. We sat down with Poku Osei, CEO of Babbasa, which is a community partner with Engine Shed.
For those that don't know much about you, what is your current role and your background?
I'm the CEO for Babbasa, which is a youth social enterprise in Bristol. Prior to Babbasa, I worked in property management and sales which is very different, but it's fair to say that I've always been dabbling in entrepreneurship, one way or the other, even before I knew the name 'entrepreneurship'.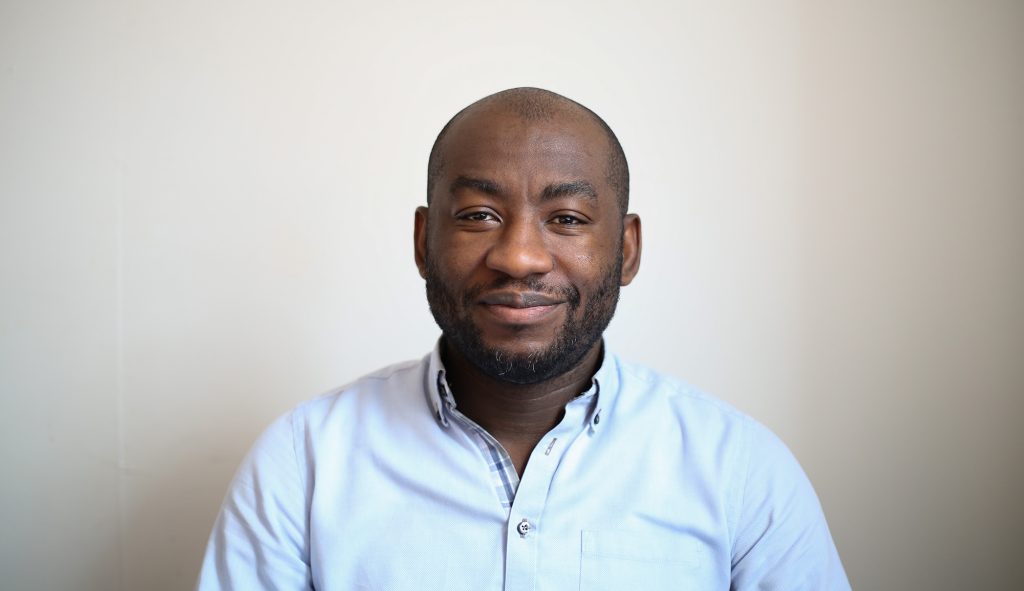 I grew up in Ghana in a moderate family household with five siblings, so the idea of beginning to look out for how you feed and fend for yourself is something that I think most people who came from my background did as a matter of course. At 19, I started selling second-hand clothes, then commodities. What brought me to Bristol was education, first at the University of Salford with a PGCE in Property Management, and then a Masters in Business Management at UWE.
For my Masters, I was living in Easton, an inner-city area of Bristol with high levels of unemployment and despondency. I started trying to help young people with their work choices and CVs and it became clear to me that Bristol needed something, different from a Job Centre, that supported young people to progress with their professional ambitions; a place of trust.
I didn't have any funds to set up a formal business to help young people, so a pivotal moment was when UWE supported me to undertake research to underpin the scale of the challenge within these communities; this raised both vital awareness and funding within the city.
In 2013, I founded Babbasa with two other colleagues. I was hesitant to call myself a CEO at the time, so I chose Youth Worker because I wanted to learn on the job. I became CEO four years ago.
What does Babbasa do?
Babbasa aims to enhance the life chances of young people from predominantly minority ethnic low-income backgrounds. It supports through 1:1 coaching, employability workshops, professional mentoring, access to networks and brokering of paid work and work experience.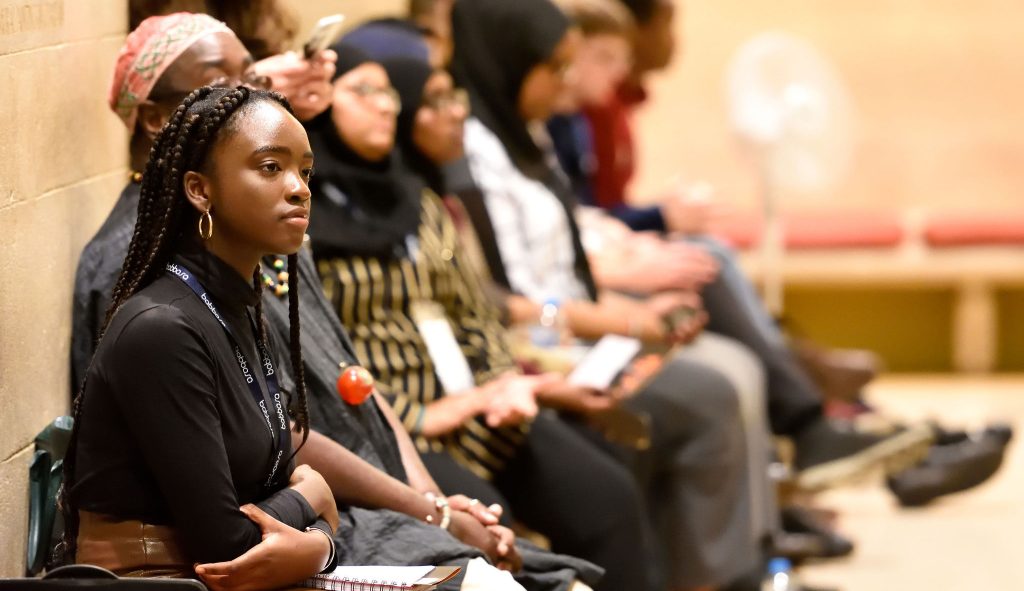 What are the aims of you OurCity2030 campaign?
With 10 years of experience transforming the lives of young people, Babbasa came to the point where we realised that the city of Bristol needed a clear programme to work with employers on how to address entrenched inequality and social immobility. That's what the OurCity2030 campaign does, with the aim for Bristol to become a world class model city for inclusive growth. The aim of OurCity2030 is to support young people from low income households, starting from inner city Bristol, to secure a median salary role by 2030.
How would you describe Engine Shed? 
Engine Shed embodies the spirit of Bristol. It looks to connect stakeholders from cross-sectors and individuals to solve some of the big problems of the future or to give insight into what the future holds. Engine Shed also seeks to open more doors for underrepresented young people and reduce inequality. It's a really inspiring space and business model that demonstrates that we can all work together to bring about innovation which benefits all.
What does Babbasa's new community partnership with Engine Shed offer your young people?
Our community partnership with Engine Shed, sponsored by Lloyds Bank, allows our young people to use Engine Shed's Members' Lounge at no cost. Engine Shed could be perceived as a workspace not for under-represented young people, but with this initiative it enables them to see and experience first-hand the emergent world of enterprise and business, and feel more excited and connected to it.
How else does Babbasa work with the University of Bristol? 
Babbasa has a long track record working with the University of Bristol – through the JOIN US! programme, joint research and inclusion training. We also have a long-standing relationship with its tech incubator, SETsquared Bristol, supporting its companies and staff with inclusion training.
How has Bristol's reputation for equality changed in the last 10 years?
The 2016 Runnymede Trust Report ranked Bristol as the 7th worst district out of 348 areas of England and Wales for inequality and the worst major city in the country.
Since then, Bristol has changed in both awareness of inequalities, and the willingness of the corporate and public sectors to engage. Could more be done? Yes, absolutely! A telling metric for me is that organisations are happy to pay £20k for an EDI [Equality, Diversity & Inclusion] event versus directly investing £20k to transform the lives of 20 under-represented people. Of course, EDI events are important, but the follow through is what the city needs – meaningful actions and evidence from that learning.
Subscribe to our monthly newsletter for the latest news from Engine Shed.