Engine Shed's diverse network of Lounge business members has increased thanks to the addition of Hayes Parsons Insurance Brokers from 1 June 2022.
Hayes Parsons is one of the South West's largest independent insurance brokers, with headquarters in central in Bristol.
Lounge membership at Engine Shed allows Hayes Parsons to connect with innovative and tech partners through opportunities to deliver talks and advice surgeries. The Hayes Parsons' team will also use the Lounge to meet with clients, alongside accessing discounted rates for hire of Engine Shed's meeting rooms and events spaces.
The support of members like Hayes Parsons also enables Engine Shed to continue to invest in projects which drive inclusive and sustainable economic growth for the region and to maintain the facility to be accessible and affordable for a diverse range of users.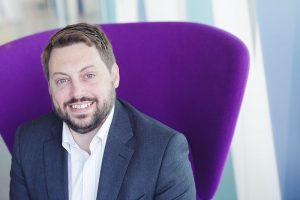 James Woollam, Managing Director of Hayes Parsons Insurance Brokers said:
"Hayes Parsons is proudly Bristolian, and it is important to us to be part of the local business ecosystem, supporting growth in the region and working closely with partners to back the next generation of exciting businesses.  It was therefore a natural next step for us to formally support Engine Shed by becoming a Lounge business member, and we look forward to meeting and helping members over the course of the next few months."
Marty Reid, Director of Engine Shed said:
"We are delighted to welcome Hayes Parsons into our community of professionals benefitting from our Lounge membership. Engine Shed prides itself on bringing people, businesses and networks together from different specialisms and backgrounds to stimulate sustainable and inclusive growth for our region, and we look forward to Hayes Parsons contributing to this."
To find out more about membership to our Lounge, please take a look at our website here.