With over 70 amazing events to navigate at this year's Bristol Technology Festival (9-13 October), here are Engine Shed's Ones to Watch for the week.    
Monday 9 October 
Ghyston Breakfast Club – 8-9am @ Engine Shed 
Join Ghyston every day of the festival over a croissant and coffee to hear tech leaders share their ideas and experiences on the topic of the day. Monday is innovation, a topic close to Engine Shed's heart, delving into sustainability, collaboration versus competition, and emerging trends and predictions. 
Life Science & Healthtech Showcase – 9.30-11.30am @ Science Creates
If you came to our Engine Shed Healthtech Showcase in March, then you'll love this further showcase of life-changing technology, from cell therapies and vaccine platforms to biome engineering and quantum-inspired lasers.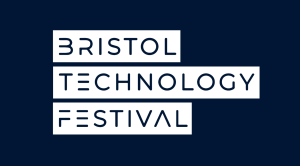 Quantumania – 10.30-2pm @ Engine Shed
Did you know Bristol is where the world's first integrated quantum photonic chip was invented?  If the word 'quantum' sets your head in a spin, then this event is for you!  Engine Shed is bringing together a panel of quantum experts to explain what it is, why it matters and how it might change lives, followed by an interactive quantum tech showcase by QET Labs.
Tuesday 10 October
People Day Summit – 9-5pm @ Marriot Royal Hotel 
Join senior level executives to hear a blend of perspectives on the most critical tech leadership challenges facing business leaders today, from leadership and D&I to high-performance, culture and transformation. 
TEDx Speakers – Past and Future – 6-8pm @ Huboo 
With the return of TEDx Bristol this year after 4 years in hiatus, this event promises to explore the importance of the human voice in our tech sector, bringing together past TEDx Bristol speakers with the new voices set to take the stage this November. 
Wednesday 11 October 
Idea2Pitch – 1.30-5pm @ Wellspring Settlement, Barton Hill 
A free afternoon workshop from the team at SETsquared Bristol for tech founders or aspiring entrepreneurs looking for help to shape their idea or business into a pitch for gaining maximum impact. 
How to create an impactful identity to ignite your research and innovation – 3-4pm @ Engine Shed 
Translating 'what you do' into a powerful narrative isn't as easy as it sounds, but could be the difference between success and failure. Brand consultancy agency Firehaus will guide academic and innovation companies on how to create an Impact Identity, with all the explosive energy we expect from this team! 
Thursday 13 October 
FinTech West Conference – 9-4.30pm @ TLT, Redcliff Street 
An incredible programme of all things fintech in the region, including startups insights, major industry trends, technical advice, regulation and plenty of opportunities to engage and network. 
MyWorld Creative Showcase, 2-5pm @ The Loco Klub 
MyWorld and Digital Catapult will be showcasing the 9 companies who joined their latest Creative Industries funding call, from large language model development and haptic shoes to augmented reality in architecture. 
Get Up, Startup – from 6pm @ Engine Shed  
The social culmination of the week, Engine Shed, techSPARK and Barclays Eagle Labs are hosting an evening of lighting pitches and karaoke, all guided by the Get Up Startup Wheel of Fortune. 
Friday 14 October 
Board Party – 12.30-4pm @ Engine Shed 
With the help of an all-star team of founders, advisors and investors, Anna-Lisa Wesley and Nick Sturge will navigate the prickly topic of early-stage board governance, with much laughter along the way.