Guest blog by Briony Phillips, Investment Activator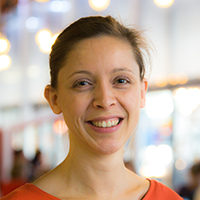 This is my eighth investment update for 2021 and with a total of over £314 million raised in equity investment we're certainly looking at a pretty impressive year. In fact, for those data nerds out there, at this time last year I'd only reported £156 million raised according to a monthly assessment of Beauhurst's data.  
But you're not reading this article to reflect on times past, you're here I imagine, because every month I offer a quick review of the companies that have raised equity investment to support their growth. In August, across the South West region we've seen 22 companies raise equity investment totalling nearly £12 million between them.  
Three companies raised more than £1.5 million and a further 10 raised less than that but more than £120k. However, only 5 of the companies have mentioned anything about their financial success in the press (located across Bath, Swindon, Bristol and Weston Super Mare) so the other 17 will remain elusive unless you were involved personally! 
South West Investment Raises 
Dancerace PLC, a Bath-based company which offers a receivables finance software operating system, along with training, consultancy and support services aiming to help customers get the most value from their software, received funding from from Newable Capital. The investment in Dancerace is Newable's fourth since November 2019, with Newable providing space, money, and advice to SMEs throughout their growth journeys. Read more here  
Callen-Lenz received a £4.75 million investment from Foresight Group (Foresight), a listed infrastructure and SME investment manager. Callen-Lenz was founded in 2007 by Jonathan Webber, CEO, initially focused on technical consultancy for aviation research and development.  The Company, based in Swindon, has developed novel hardware and software products which are sold globally, along with wider design and operational services. Read more here. 
Previous SETsquared Bristol member TravelLocal has announced a merger with Berlin-based trip.me, and a simultaneous raise of £2.5 million additional funding from existing growth investors in a Series A extension round. The merger creates significant online marketplaces for tailor-made travel, with a strong presence in English-language and German-language markets. Given the anticipated boom in demand after the pandemic both management teams and their investors see a once-in-a-generation opportunity in the tie-up, bringing together two of the leading teams in the industry and significant market share. Investors include Active Partners (investor in Soho House, Leon, Secret Cinema and Rapha) and Gresham House Ventures (investor in Pho, Crew Clothing, Vinoteca). Read more here. 
YELA, a tech startup, has secured $2 million in investment to support its launch, and will offer users the opportunity to get close to their celebrity idols via voice, video and direct text messages. The investment is led by U.S investors Justin Mateen (co-founder of Tinder) and general partner of JAM Fund, joined by Sean Rad (co-founder Tinder) and general partner of RAD Fund. In addition, U.K investment comes from Samos Investments, Ascension Ventures, and from MENA-based Hambro Perks Oryx Fund, who joined the round. Read more here. 
Eco Charger, an electric vehicle brand, based in Ilfracombe, North Devon has developed the world's first all-electric quad bikes. In August, the company announced that it has bagged a six-figure funding package from HSBC UK to accelerate production and meet the rising demand of its products. Read more here. 
August also saw SETsquared Bristol previous member Gapsquare, "a pioneer of machine learning into gender pay disparity" as coined by Mike Butcher of TechCrunch, acquired by XpertHR. The London-based online HR resource firm whose mission is "to create purposeful workplaces for every person in every organisation" made the acquisition for an undisclosed sum. 
Gapsquare uses data analysis to help companies comply with gender pay gap regulations. Social entrepreneur Dr Zara Nanu founded the business in 2017 after hearing the World Economic Forum's prediction that it would take 217 years before the gender pay gap would close. Read more here. 
And finally, I can't write an investment update for the region without mentioning the phenomenal $43 million Series B round announced by Olio this week – for fans of a tenuous link, Tessa Clarke, one half of the all female founding team hails from the South West and is a great advocate for women founders bucking the investment trend. Read more here. 
More about Investment Activator Programme
This article is written as part of the Investment Activator Programme (IAP) in the West of England. This programme is run by TechSPARK and is kindly sponsored by Engine Shed, TLT LLP, delaware, West of England Combined Authority, UWE, Sanderson and Rocketmakers. 
If you are an investor and you would like to receive the regular newsletter and event invitations related to investment, please find more information and sign up here