Guest blog by Briony Phillips, Investment Activator, Investment Activator Programme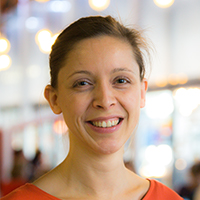 In April 2021 we didn't see the same downpour of funding into the West of England as in earlier months. In fact, April saw just eight companies raised £4.5m in equity investment between them. Ranging from polymers to protect plants from scorching to financial services and bubble wrap, there really was a brilliantly wide range of companies attracting equity investment. Of those eight companies only three have disclosed their investment with public announcements so here's a quick rundown:
Anaphite are Bristol-based biotech entrepreneurs who have developed techniques to incorporate graphene into Li-ion batteries to improve battery life and charging times while reducing their cost. They have recently raised £1.2m in a round led by Zero Carbon Capital and strongly supported by Bristol Private Equity Club.
Albotherm is a University of Bristol spin-out company that is developing passive cooling technologies to reduce energy usage in agriculture and the building sector. They have recently announced the completion of a £370k seed funding round. Led by two female founders, Albotherm received an Innovate funding grant of £210k in 2020 and support from the Innovate Edge programme particularly with their raise and intellectual property strategy.
Finally, Bath-based Greener, a B2B sustainability matchmaking platform for food and drink SMEs recently closed £142K in pre-seed funding. A part of the investment round was led by Innovate UK Sustainable Innovation Fund.
You might also have heard us mention the Silicon Gorge pitch competition which saw 11 companies raising up to £2m pitch in front of a virtual room of investors in April. The 11 finalists had overcome competition from 50 others and included tech based startups from scent technology to smart sunglasses and from self-publishing video games to boosting crop yields.
Across the wider South West, there was, as always, more good news to report with a further 10 companies raising nearly £1.8m between them in equity funding. However, our research suggests that none of these stories have been covered in the press so there is little I can tell you other than that the majority were in beverage related companies at varying points of the supply chain. One deal that was mentioned publicly was that SETsquared Bristol member GenomeKey was one of a handful of South West businesses to receive funding from Newable last month.
This article is written as part of the Investment Activator Programme (IAP) in the West of England. This programme is run by TechSPARK and is kindly sponsored by TLT LLP, delaware, West of England Combined Authority, UWE, Sanderson, Engine Shed and Rocketmakers.
If you are an investor and you would like to receive the regular newsletter and event invitations related to investment, please find more information and sign up.
And finally, if you are raising investment for your business and you would like to submit your one page proposition for the next QIB event, please find more information.