Engine Shed was proud to be the host venue on 10 May for a celebration of the Share to Support apprenticeship levy gifting scheme, funded by West of England Combined Authority and run by our resident company Western Training Provider Network (WTPN).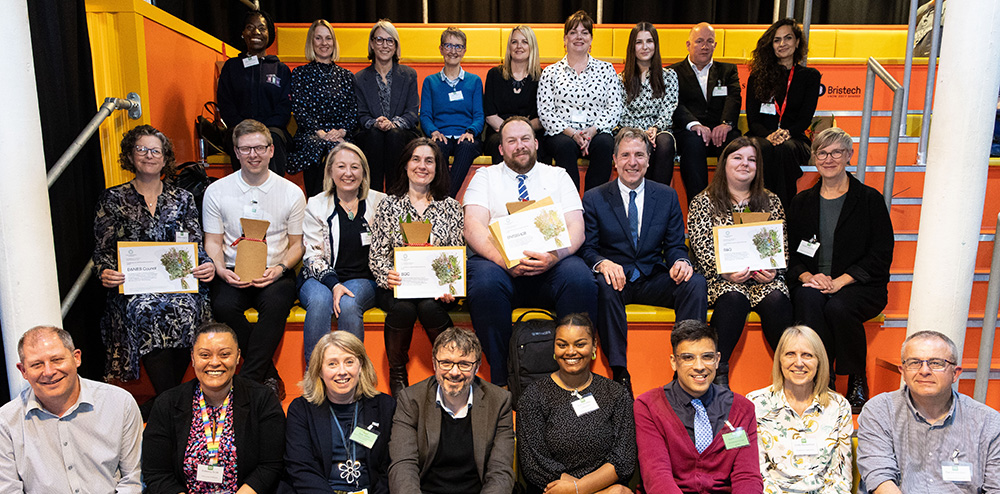 Businesses can choose to transfer up to 25% of their unspent levy funds each year to other businesses to support inclusive recruitment within the region, and the Share to Support scheme helps them to identify small businesses to match them with and guides them through the levy transfer process. The scheme has been running since December 2020, and West of England businesses have so far pledged £3 million to fund apprenticeships in the region.
During the evening, we celebrated the success of the scheme by hearing from recipient SMEs and their apprentices who shared their inspiring stories. The West of England Metro Mayor, Dan Norris, discussed the regional impact of the scheme and awarded gifts as a thank you to the levy gifters for their support. There were also some announcements of re-pledges and continued support.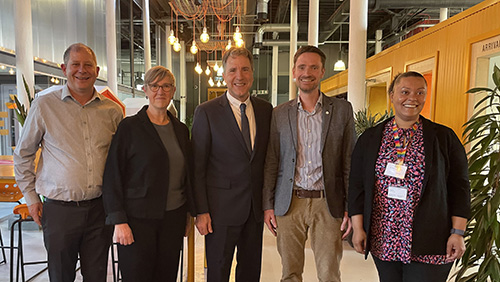 The University of Bristol is one of the largest gifters in the region, and we enjoyed hearing from Deputy Vice-Chancellor and Provost, Judith Squires, and JOIN US Jobs at the University of Bristol on how the University's 20% of levy sharing has funded more than 60 apprentices for local SMEs across health and social care, engineering and finance roles. The scheme supports the University's civic remit to improve social mobility, help economic recovery, support inclusive recruitment and create skills for the region.
Judith ended her talk by saying "We see lots of opportunity to build on this scheme and will be repledging."
WTPN and Engine Shed are providing free drop-in sessions throughout June for SMEs to find out how Share to Support can support their talent recruitment.