Never miss a story: sign up to our newsletter and LinkedIn.
The future of work has been in regular discussion in the past 18 months, in particular as organisations are preparing for the easing of social restrictions and the full reopening of the economy. From earlier commentary on the 'end of the office' and the unprecedented acceleration of digital transformation to a greater focus on inequalities and sustainability, there are enormous strategic questions to be answered by business leaders, policy makers and community organisations.
We were delighted to host a Future of Work event this month to help people share ideas, stimulate engagement, and hopefully seed new projects to tackle issues. Over 100 people joined us on Zoom, demonstrating the interest in this topic and the calibre of speakers (see below), who not only shared their insights but laid out their challenges for employers, employees and policy makers to respond to.
We are currently working up proposals from the event, but I'd like to take the opportunity here to restate these challenges and the audience input, and invite you to engage with your ideas.
If you would like to be part in helping the region shape the future of work, please let us know at projects@engine-shed.co.uk.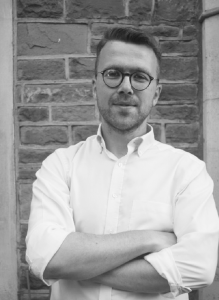 Dr Harry Pitts, political economist and critical theorist at the Work, Employment, Organisation & Public Policy group at University of Bristol School of Management kicked things off considering whether the pandemic could lead to risks to the workforce in the adoption of technologies.
The history of the future of work shows that new technologies seldom have the liberating or emancipatory effect on workplace life that the hype predicts. More often than not, innovations make work more intense, insecure and exploited. Today, some see a 'roaring twenties' of innovation and productivity lying in wait as the world recovers from COVID-19. As the 'coiled spring' economy bounces back, what would it take, politically and organisationally, to create a future of work that works for workers?
Working remotely and from home has encouraged permanent availability of staff e.g. meetings or responding to requests at all hours enabled by easy access to email, data and messaging. Is this an extension of "show your face" culture and contributing to stress rather than productivity? How can we help businesses consider their culture and behaviours to avoid this?
When a CEO introduces a new piece of software, they might not directly consider how it affects behaviours and individuals – how can teams make sure that technology is being used as it should and not further encroaching on people's lives?
Could we gather tangible local case studies which will resonate with and help to guide employers?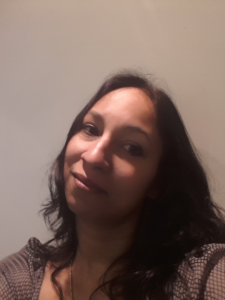 Jaya Chakrabarti MBE, digital activist, CEO of award-winning TISCReport and member of the DCMS Digital Economy Advisory Board focused on the need to break through the "corporate bystander effect".
As individuals, most of us really do care, but this breaks down when they encounter corporate membranes. No-one is ultimately responsible for a company's transparency and supply chain commitments, and people generally feel disempowered about this.
How do we enable leaders to allow their employees to have a say and ask questions like 'how many of our suppliers are real living wage employers?' 'How many social enterprises or B-Corps do we buy from?' 'What climate action is our company/organisation taking?'
 Ideas discussed included increased leadership training focused around trust and authenticity. Reconsidering "Whistleblower Policies" for earlier engagement policies which allow employees to have a voice or raise issues without being labelled a problem.
 You can share ideas on supporting employee activism and corporate transparency directly with Jaya on twitter @JayaCG using #UpstanderNotBystander.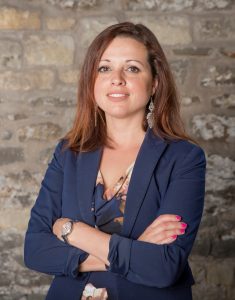 Dr Zara Nanu, CEO of Gapsquare is orchestrating the future of fairness at work through application of innovative technology and is a member of the Global Future Council on the New Agenda for Equity and Social Justice at the World Economic Forum. Zara explained that one of the key challenges in the future of work is the growth of tech occupations, which are currently male dominated.
While the growth of these areas may seem exciting, women currently make up only 24% of graduates in STEM and the growth of the pipeline is slow. Without change, even progress towards equal pay in individual jobs won't stop further growth of inequality.
Statistically, more diverse startups and larger organisations with diverse boards are more successful. Organisations therefore state that they want diversity, but often ask the question of how well interviewees will "fit in" …how can we support businesses to hire for cultural disruption instead?
How can we innovate the occupations themselves or re-imagine jobs to change them so that they are more inclusive?
Many technology businesses significantly underpay traditional 'female' roles relative to 'male' e.g. business analysts compared to the data science roles even though there is a core commonality of skills, experience or activity. Keeping the jobs distinct also means Analysts never fully understand the data science, the data scientists never fully understand the business needs.
Organisations should re-evaluate the jobs they have with gender disparities in mind, breaking down roles into tasks and skills, rather than grouping them into traditional definitions.
Subscribe to our monthly newsletter for the latest news from Engine Shed.