Guest blog by Investment Activator, Briony Phillips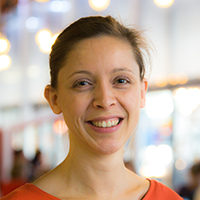 We would have been hard pushed to beat the £157.5million raised in the region in January, and whilst a similar number of companies raised investment (20 in February vs. 21 in January), the overall figures look dramatically different. In total those 20 companies raised a modest £8,864,718.00 in equity investment in February, 80% of which was raised by companies based in Bristol and a little over half of which (£4.85million) was announced publicly. 
The companies that raised equity investment range from those closing £1m+ to one that raised less than £10k representing companies at very different stages of growth and in wildly differing sectors. To understand a bit more about the breadth of this community, let's take a closer look at those companies that disclosed their raise this month. 
Basekit, Bristol 
Award-winning UK website and e-commerce platform BaseKit has announced £1 million in new funding, as it looks to broaden its portfolio and serve the boom in online trading. The Bristol-based SaaS business, set up in 2008, aims to more than triple its turnover over the next three years – from £2.6 million last year to over £10 million by 2025. 
FluoretiQ, Bristol 
A Bristol company, and SETsquared Bristol member, that has developed a platform to diagnose bacterial infections quickly and cheaply has closed a £1.1m pre-series A investment round. 
FluoretiQ, which was founded by Neciah Dorh in 2017 and is based in St Philips, uses novel technology to identify infections in hospitals, clinics and care homes. The investment round was led by early-stage life science investors Deepbridge Capital LLP, with participation from MAINStream; OION; SAIC; and existing investors. 
Boost, Plymouth 
A breast prosthesis company started by a former University of Plymouth student has secured a £105,000 investment from the British Design Fund. Boost Innovations, based in Calstock, has developed an innovative new type of breast prosthesis designed to boost confidence and aid comfort and usability. The start-up was founded by friends and colleagues Sam Jackman and Rosie Brave in 2018, after seeing the many issues Ms Jackman's mum experienced using a breast form following treatment for breast cancer. 
Workfloat, Penryn 
Penryn based marine manufacturing company, Workfloat (also trading as Scaffloat), has secured a £140,000 equity investment from the Cornwall & Isles of Scilly Investment Fund (CIOSIF) as part of a £200,000 funding round led by appointed CIOSIF fund manager, The FSE Group. 
Q5d Technology, Bristol 
Q5D is very pleased to announce the close of its seed round with three high quality investors. Chrysalix Venture Capital, is based in Vancouver, British Columbia and Delft in the Netherlands, and has an excellent track record in hard tech investments, SOSV a Silicon Valley investor who invested pre-seed funds into Q5D and mentored the company through its hardtech startup program HAX, and finally the UK Innovation & Science Seed Fund LP who specialise in seed investment in the UKs most innovative companies. 
Ecomove, Bristol 
The Development Bank of Wales has provided a significant funding facility to green mobility company, Ecomove. Cook Corporate Solicitors in Bristol advised Ecomove on all aspects of the round. The funding will assist with the opening of a retail branch in Wales and help to accelerate growth in the high-tech green business which supplies a range of e-bikes, e-scooters, and e-mopeds. 
Spacebands, Bristol 
SpaceBands, a SETsquared Bristol member that creates wearable technology solutions to make workplaces safer by tracking social distancing, decibel levels and more, has received investment from Henley Business Angels members contributing to a total funding round of £600k. 
2021 Annual Report: South West Equity Investment 
As an added bonus, we have recently published a report to celebrate those companies that successfully raised equity investment in the South West last year. This report includes insights about the region's likely unicorns of the future, describes the standout sectors for the region and puts the spotlight on 'ones to watch' for 2022. We hope that this will be a useful document for founders hoping to convince investors about the burgeoning tech sector in the South West, and for investors looking to engage with companies outside London.  
About the Investment Activator Progarmme
This article is written as part of the Investment Activator Programme (IAP) in the West of England. This programme is run by TechSPARK and is kindly sponsored by TLT LLP, delaware, West of England Combined Authority, UWE, Sanderson, Engine Shed and Rocketmakers. Find out more about the IAP here. 
If you are an investor and you would like to receive the regular newsletter and event invitations related to investment, please find more information and sign up here 
And finally, if you are raising investment for your business and you would like to submit your one page proposition for the next Quarterly Investment Briefing event, please find more information.